What is robo advice?
If you're looking to protect and grow your money for the future, investing with a robo advisor could be just the thing to help you achieve your financial goals.
Robo advisors provide a low-cost, flexible and efficient alternative to the traditional wealth management industry. This is essential for families that know they want to grow their money, but are too busy juggling the competing priorities in their life.
As investing is personal, you're more likely to reach your financial goals if your investments reflect you and your family's needs.
This can be difficult to get right and can be a lot of pressure for those trying to save for their family's future if you don't have the right support.
How do robo advisors work?
By harnessing the power of technology, robo advisors automate parts of the investment process. Technology is used to reduce the complexity and lower the high costs often associated with wealth management.
We've created an algorithm that will match you to an investor profile in five minutes. All you need to do is answer a questionnaire on your attitude to risk – we'll do the rest.
Once we know your investor profile, we can pair you with a portfolio that's built and managed in-line with your appetite for risk. This portfolio is regularly rebalanced to ensure it meets the set requirements of your investor profile.
You can manage your investments online, whether on your computer or through your phone, which gives you the flexibility needed when raising a family.
Six reasons to invest with Moneyfarm
Low-cost
A clear and simple fee structure so you keep more of your money, with no surprises around the corner.
Made for you
Investing is personal - the way you invest should be too. We match you with a portfolio built specifically for your investor profile.
Expertly managed
We ensure our portfolios are built with you in mind, and are regularly rebalanced to keep you on track to achieve your goals.
Hassle-free
You can set-up an account in 10 minutes – leaving you with more time to get on with the important stuff.
Flexible
You can manage your investments from your computer or phone at any time and get your money in five working days.
Transparent
See exactly what you're invested in and how your money is performing – at any time and anywhere.
3 simple steps to investing with us
1. Build your profile
Answer a few simple questions about your investment goals and financial history and we'll assess your approach to risk.
2. Get matched to a portfolio
Based on what you've told us, we'll match you to a portfolio that suits your appetite for investing and that's designed to maximise your returns over time.
3. Add funds to your account
Once you are happy with your portfolio it's time to put money in your Moneyfarm account. This can be done online or via your bank.
Moneyfarm brings a human element to robo advice
To some people, the name 'robo-advisor' suggests that a bunch of robots are behind the scenes managing your money. This is a common misconception, and it's certainly not the case at Moneyfarm.
At Moneyfarm, we employ a perfect blend of technology and human expertise to manage our clients' portfolios. Every decision taken by an expert is backed by algorithms and data, but machines are never directly. in charge of the process. This is why we prefer the name 'digital wealth manager'.
An algorithm matches you to an investor profile based on your attitude to risk, and the portfolios you invest in are built and managed by our investment experts. We also have a qualified team ready to answer your questions. It's this human connection that saw Moneyfarm recognised in Boring Money's 2021 awards, winning 'Best Customer Service'.
It's not only important that your investments are hassle-free, but that you also know the people managing your money have your best interests at heart. Enjoy guidance from a qualified, dedicated consultant at no extra cost when you invest with Moneyfarm - they're on hand to talk you through any big decisions or to help you assess your financial options going forward.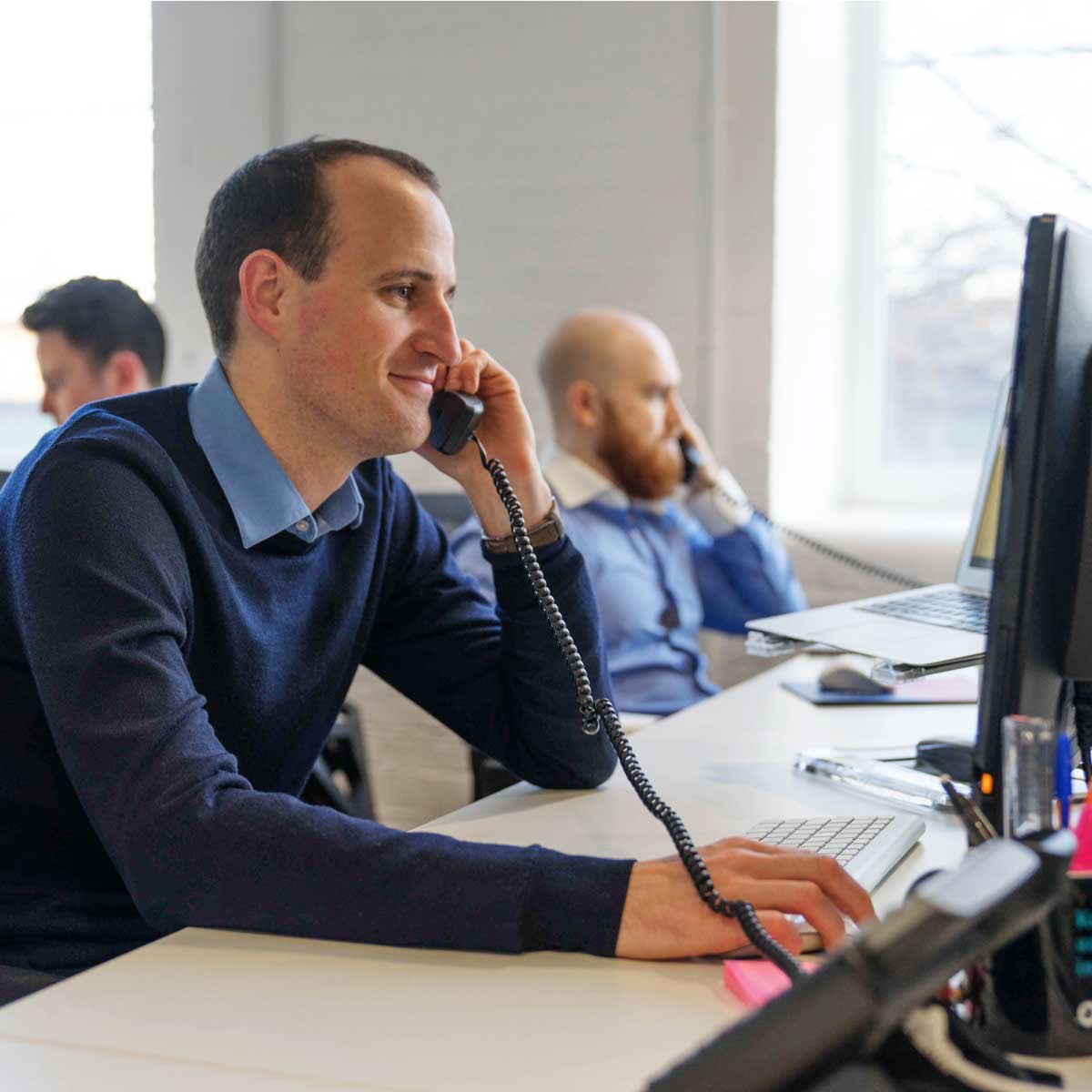 Why should you invest with a robo advisor?
A lot of people know that they need to protect and grow their wealth for the future. With low interest rates and high inflation, investing is arguably the best way of making that happen. 
However, just as many people feel locked out of the traditional wealth management industry for a number of reasons: perceived high fees and complexity, lack of confidence, or the feeling that investing is for 'other people'. Don't worry, you're not alone.
Financial services shouldn't be reserved just for those that have the money to decode it. Financial security is important in an era when we're getting older but saving less. This is where robo advisors can help - they can offer investing that's straightforward, easy to understand and not prohibitively expensive. 
We're proud to disrupt the traditional finance industry by making low cost, efficient and transparent financial services an option for every family that needs it.
What are the advantages of investing with a robo advisor compared to DIY investing?
DIY investors enjoy the work that goes into analysing the markets and the thrill of trading. It takes time and skill to invest successfully for your future – especially when you include the extra capital you'll need to trade regularly. If you're going to do it, you have to do it right.
Whether it's because you work in finance and want to switch off at home, are busy juggling a career with the school run, or are lacking some confidence, you might want a helping hand.
Just because you don't want to spend all your free time managing your investments, shouldn't mean you're unable to protect and grow your money.
We believe investing for your future should be as simple and hassle-free as you want it to be.
Why investors choose robo advice instead of DIY
Simple
We strip out the complexity of the traditional wealth management industry, so you're confident your investments will help you achieve your financial goals.
Matching your investments to you
After matching you to an investor profile, our experts manage your portfolio and regularly rebalance to keep you on track with your goals. Find out about our investment strategy.
Cost-effective diversification
Diversification is an effective way to manage risk, but can be hard and expensive to get right if you're doing it yourself. We handle this for you.
Flexibility
We invest in Exchange Traded Funds (ETFs), which means they can be bought and sold quickly. This adds flexibility to your portfolios and means you can get your money in five working days – for when life throws you a curveball.
How do robo advisors invest?
While different robo advisors provide different levels of advice, most offer a discretionary service. This means that these portfolios are usually made up of passive investments, which try to mirror the performance of a market or investment. By their very nature, passive portfolios are more efficient to manage.
Moneyfarm invests in top quality ETFs as part of the basis of our entire investment strategy. They're low in management costs, they are transparent in what makes them up and they are a great way to diversify a portfolio. 
ETFs are also easier to sell than mutual funds, which means portfolios are more flexible for our investors. Moneyfarm's use of ETFs means that you can get your money out in seven working days, with no extra charge. You never know when you're going to need your rainy-day fund, after all.
Can I invest based on my personal preferences?
Moneyfarm offers a discretionary investment service, which means we build and manage your portfolio for you. Our team of experts work tirelessly to ensure your investments accurately reflect your long-term investment goals.
You know you want to protect and grow your money, but might be unsure how to get there. We join these dots for you by matching you to a portfolio designed for your investor profile.
We believe long-term investing can help you make the most of your money; not only do your investments have the scope to benefit from market movements for longer, but you can even benefit from compounding – which is when your returns earn their own return! This is said to be one of the most powerful forces when it comes to investing.
Whilst we're confident in the suitability of our financial advice, you might not agree with the investor profile we match you with. If you have any questions, you can always speak to our investment advisers on the phone.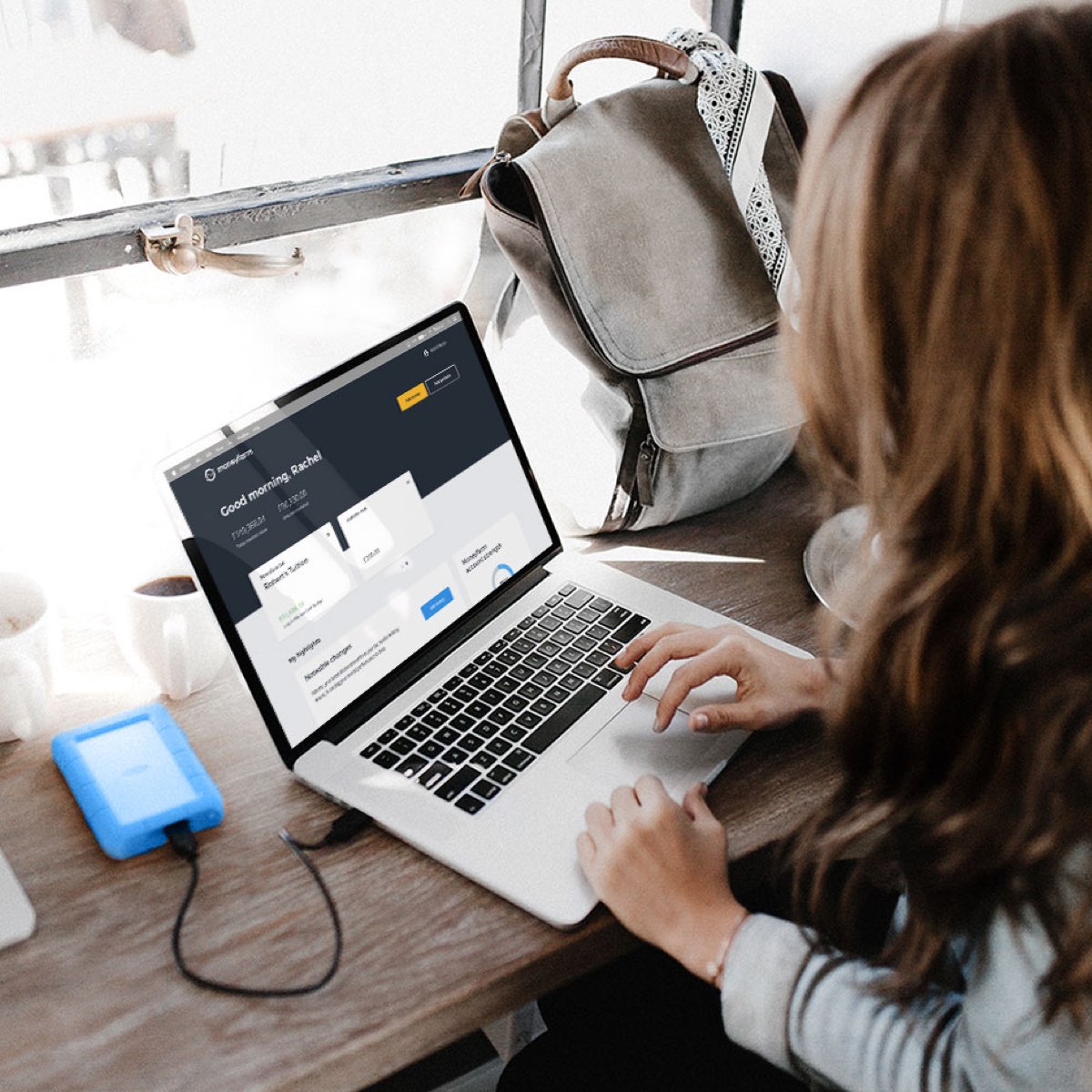 Is my money safe and secure with a robo advisor?
Investing is all about managing risk and return; the more risk you take, the higher your potential returns – but also the further your investments have to fall. No investment is ever completely risk free.
Whilst there is always some element of risk attached to investments, there are ways you can manage this risk to limit any losses. We adopt these techniques to manage the risk in your portfolio and get you closer to your goals.
All of our portfolios are managed with a long-term investment strategy, which means we focus on quality investments and avoid any knee-jerk reactions to short-term fluctuations in the market.
We believe our age is an advantage is the current market, but we know some investors may want reassurance that their money is secure in case anything unexpected happens to Moneyfarm.
We protect up to £85,000 of your money as part of the Financial Services Compensation Scheme. This means your money is secure, we really do want to help you achieve financial security.
Find out more about your security when you invest with Moneyfarm.
Start investing with Moneyfarm
Cost-efficient investment advice and fully-managed portfolios to help you reach your goals, with an investment adviser at the end of the phone.
Start today