Investment guidance for a better tomorrow
Ongoing digital investment guidance backed by experienced professionals, so you can feel confident about your investments.
Get started
Sign up
With investing, your capital is at risk.
Get a return on life
Smart decisions you can count on
Decisions about your money now and in the years ahead will affect your lifestyle, when you reach your goals and what you get out of investing. Get free access to our investment consultants.
Monitored to keep you on track
Whether you're new to investing or you're experienced but short on time, our digital investment guidance keeps your portfolio ideally suited to you, even if your circumstances change.
Expert opinions on your plans
We'll assess all your existing investments, taking into account performance, cost, quality and appropriateness. We'll also walk you through retirement planning and your drawdown options.
Digital Investment Guidance
Investment guidance that's always switched on
Goals front and centre
This kicks in from day one, delivering your personal investment plan and recommending actively managed portfolios matched to your goals, circumstances and attitude to risk.
Adapting to life's changes
It stays with you, monitoring, refining and adapting your portfolio to fit any changes to your goals or circumstances. We call this ongoing suitability.
Access anytime, anywhere
Moneyfarm, online or via the app, allows you to check your investment plan and update this by telling us about any important changes in your life.
Why you should invest in a Moneyfarm ISA
When you first sign up with Moneyfarm you'll complete a short questionnaire – it's a key part of getting your investment recommendations right. Here's what we'll cover.
How comfortable you feel with risk
Your personal views on investing, timeframe and how you feel about risk are important factors in constructing your portfolio to make sure it's suitable for you.
Your experience with investing
It's important for us to understand your experience with finance and investing, to help us tailor our service to what you need, so knowing where you're starting from is key.
Your capacity for loss
We'll also look at how much market volatility you can handle without changing your lifestyle and how much you're investing compared to your overall financial situation.
The right choice of product
These steps apply to all our products. Our pension takes your target retirement date into consideration, so we can adjust the makeup of your portfolio as you get closer to that date.
Personal investment consultant
For the bigger questions, major life decisions or the times you'd just prefer to speak to someone
Live and responsive
Discuss market events and get quick answers to questions about your portfolio and performance. Call, email, chat online or meet face to face, it's up to you.
In-depth guidance
Understand your product options so you feel confident choosing what's right for your lifestyle and goals. Discuss your recommendations and get help refining your investment plan.
Planning your next steps
Get clarity with a full review of all your external investments and help thinking about your next steps – retirement planning, drawdown support, and pension consolidation.
Speak with us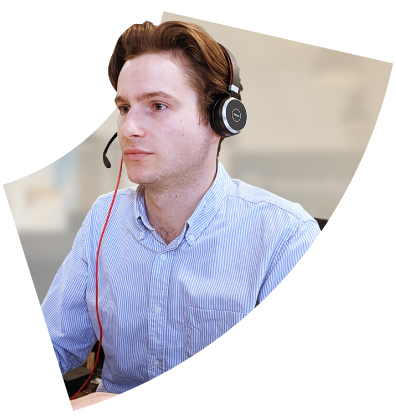 JACK
Investment Consultant, London
The easy steps to expert investment guidance
Your personalised investment plan is just the start
1. We get to know you
Who you are as an investor informs everything we do. Our questionnaire will establish your investor profile – your goals, thoughts on risk, what you want to achieve and when.
2. We set out your plan and portfolio
Digital investment guidance creates your investment plan and recommends a portfolio based on your investor profile, time-frame and product choice. You can refine these with your investment adviser.
3. We help you consolidate
Transferring existing ISAs and pensions from other providers makes it easier to keep track of your investments and lowers your effective fee rate. It's easy and we'll handle the process for free.
4. We keep you on track
Digital investment guidance keeps your investments on track, adapting to any changes in your circumstances or goals. Your investment adviser can answer questions about your portfolio and help you evaluate your investments and plan for the future.
Thinking about the future with you
Coming soon
Your investment adviser can help you plan ahead and think about your next steps.
Portfolio review
Review all your investments, including those outside Moneyfarm, with a deep dive on cost, performance, overall exposure and quality.
Retirement planning
Understand your likely retirement income, looking at performance, contributions and planning around your retirement date.
Drawdown support
Get to grips with types of drawdown, how they can work for you, any tax implications and how Moneyfarm can help.
We're on hand throughout
We'll be there to help you every step of the way.
You can discuss the results with your consultant and we'll re-evaluate your recommendations as your circumstances change.
Book a call
The right product for you
Whether you're starting out, well on your way or already advanced, we have a focused range of products to meet your needs.
The right product for you
Whether you're starting out, well on your way or already advanced, we have a focused range of products to meet your needs.
With investing, your capital is at risk and you may get less than what you invested. Tax treatment depends on your individual circumstances and may change in the future.
Start investing with Moneyfarm
Cost-efficient investment guidance at the touch of a button, full visibility of your investments, and an investment consultant at the end of the phone.
Start today