Top-performing portfolios,
matched to your style
Show a little flair with an actively managed portfolio matched to your investing style.
Set up for your success
Each portfolio is crafted from the right mix of assets to match your goals and investing style.
Feel confident in your choice – whatever your investing style
Portfolios across all risk levels outperformed the competition.
Our 4 year track record (net of fees)
Key to the figures
Moneyfarm returns net of fees since inception (01/01/2016 to 30/06/2020) vs. average peer group performance or a cash proxy over the same time period.
These past performance figures are simulated. Past performance is not a reliable indicator of future results.
Our 4 year track record (net of fees)
Read more
Moneyfarm data
The returns here are simulated using an assumed balance of £250,000, and the average management fee from our pricing model of 0.46% from 01/01/2016 to 31/10/2017 0.55% from 01/11/2017 to the  01/03/2020, then 0.44% afterwards. The returns are net of underlying fund costs and market spread. The returns are the total returns, so include all dividends. (Data Source: Bloomberg/xignite)
Peer Comparison Data
Asset Risk Consultants ARC collects the monthly returns of a collection of discretionary investment managers including large Asset managers, private banks and Wealth Managers to create an index of the average returns for a given level of risk.
ARC benchmarks are as follows
| Private Client Index | Relative Risk to World Equities |
| --- | --- |
| ARC Cautious PCI | 0 – 40% |
| ARC Balanced Asset PCI | 40 – 60% |
| ARC Steady Growth PCI | 60 – 80% |
| ARC Equity Risk PCI | 80 – 110% |
Where the relative risk to World Equities means you are taking approximately that percentage of the risk global stock markets.
Moneyfarm's Risk level 2 is compared to the ARC Cautious Private Client Index (PCI), our risk levels 3 and 4 use the ARC Balanced Asset Private Client Index (PCI), levels 5 and 6 are both compared to ARC Steady Growth Private Client Index (PCI) and our risk level 7 is matched to ARC Equity Risk Private Client Index PCI
ARC compiles indexes using the average competitor returns, including Barclays Wealth, HSBC, Investec Wealth and Investment and Blackrock, as well as many others.
P7 Portfolio
Please note that ARC does not independently verify the performance of the Model submitted by Moneyfarm. The returns shown refer to simulated past performance of our model portfolios from 01/01/2016 to 30/06/2020, this portfolio only became available to clients on 16/05/2019. Past performance is not an indicator of future results.
P1 Portfolio
ARC does not produce an index that is a suitable comparison for P1, as it does not contain any equity. We use monthly GBP Libor + 0.5%, as this is a cash proxy, which Moneyfarm believes is a fair comparison.
What you're investing in
Your portfolio is built from high-quality Exchange Traded Funds (ETFs) from top tier providers. ETFs are listed on the stock exchange and typically track the performance of a pool of investments or an index, like the FTSE 100.
Advantages of ETFs
Own a responsive portfolio – everyday trading and high liquidity in most conditions means we can adjust your portfolio quickly
You're safest with diversification – get more exposure than single stocks or bonds and enjoy wider growth with a variety of assets, sectors, and geographies
Keep more of your money – we're active managers but your portfolio is built from low-cost passive funds
How we invest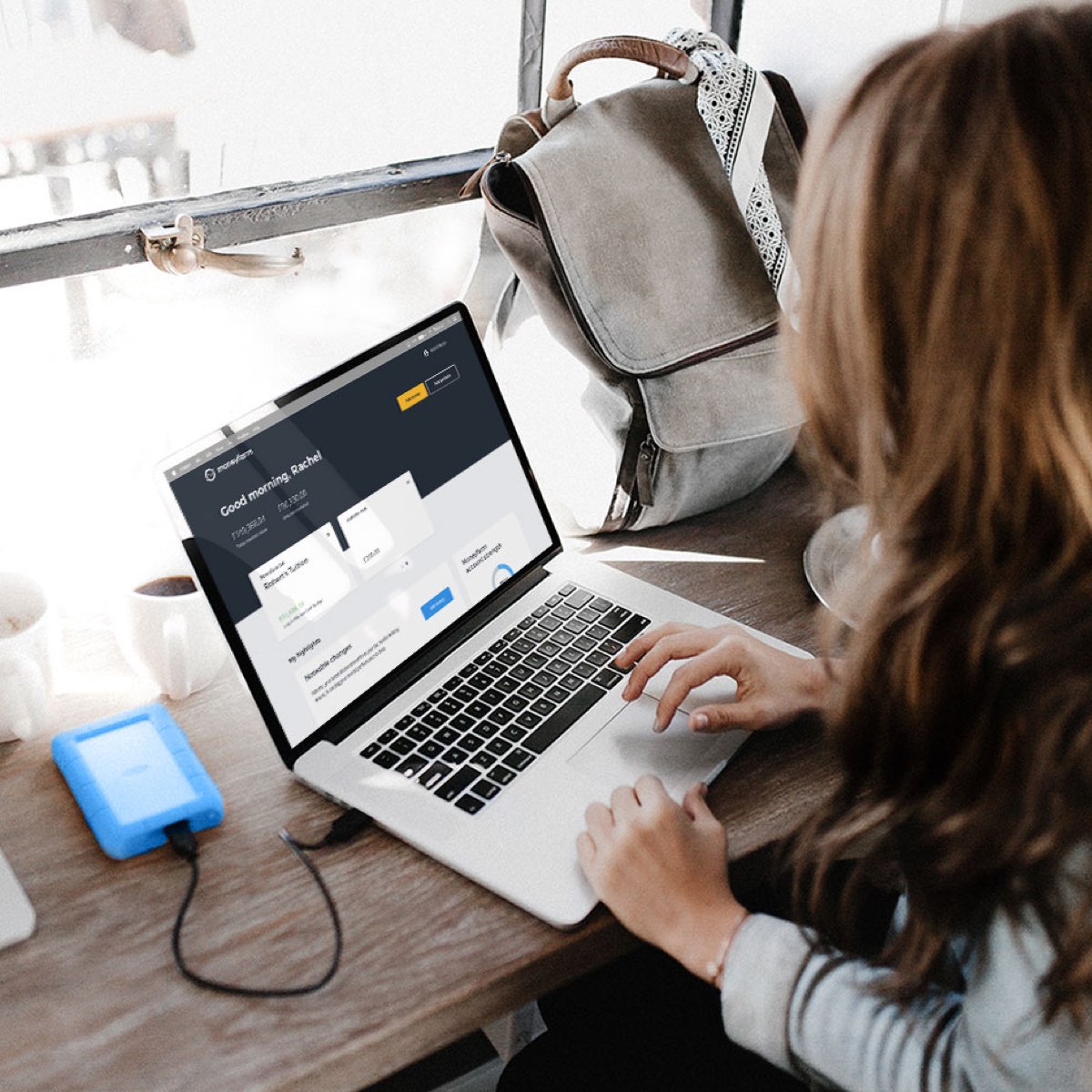 Choose the perfect product for your new portfolio
To get the most from your portfolios, we recommend investing a minimum of £5,000 or alternatively £1,500 plus a monthly Direct Debit of £100 or more.
Stocks and Shares ISA
The tax-efficient way to invest up to £20,000 each year. Access your money if you need to or withdraw and reinvest in the same year without affecting your annual ISA allowance.
Private Pension
A smart plan for your retirement. Pay less tax, get a 25% boost* to your savings and receive your employer's contributions. And you're in control – access your cash if you need to.
General Investment Account
Perfect for when you've filled up your ISA. Make unlimited contributions, get quick access to your money and even create a separate account for each goal.
* You may be entitled to more or less than this amount, subject to your tax status.
Start investing with Moneyfarm
Cost-efficient investment advice at the touch of a button, full visibility of your investments, and an investment adviser at the end of the phone.
Start today