Transferring to Moneyfarm
Here's everything you need to know about your account transfer to Moneyfarm and what it means for your ongoing investment journey. Not found what you were looking for? Get in touch.
With investing, your capital at risk.
Regulated
Moneyfarm is authorized and regulated by the UK Financial Conduct Authority (FCA). Find Out More.
Protected
Moneyfarm boasts Allianz among its main investors. Your investments and capital remain separate from ours and are always protected by Saxo Bank.
We'll take care of your transfer from start to finish
 The process of transferring your account from Wealthsimple to Moneyfarm has been designed to be smooth and seamless from start to finish.  You won't need to do anything as we'll take care of everything for you. Here's what will happen next:
A new account is created for you
Step 1  - We will create your Moneyfarm account for you keeping the details you currently have for your Wealthsimple account (you will be able to update these yourself later if you wish). For example, your current investor profile and associated risk level will be maintained, and you'll own the same type of portfolio you now hold with Wealthsimple (including the type of wrapper). 
Your investments are transferred 
Step 2 -  Wealthsimple will then liquidate all of your assets on the 19th of January, allowing the trades to settle into the end of the week. Then on the 28th, the money will be transferred to Moneyfarm  and will be traded into your portfolio on the 31st of January.
You gain access to your personal dashboard
Step 3 - The first time that you log into your Moneyfarm account, you will have the chance to retake our risk assessment questionnaire and make any  adjustments you wish to your new portfolio. At any point during this process you  will also have the chance to get in touch with one of our investment consultants, who will be available to help you throughout the process. You will also be asked to state your marketing preferences.
Same costs - or lower
We'll maintain the same management fees you're paying at Wealthsimple for the first 12 months, or what Moneyfarm charges for an account your size, whichever is lower. 
| Investment size | Wealthsimple management fee | Moneyfarm management fee |
| --- | --- | --- |
| £20,000 | £140 (0.7%) | £136 (0.68%) |
| £80,000 | £540 (0.7%) | £464 (0.58%) |
| £200,000 | £1,000 (0.5%) | £920 (0.46%) |
| £500,000 | £2,500 (0.5%) | £1,950 (0.39%) |
All prices include VAT. Arrange a call to discuss your specific fees
Annual average investment fund fee: 0.2%
Annual average effect of market spread : 0.10%
More about our fees
What's included
Portfolio Management
Constant market analysis and strategic adjustments - directed by Chief Investment Officer, Richard Flax
Investment Consultant
Always available for discussions covering everything from market events to building out your financial plan.
All trading and deposit costs
Moneyfarm pays for all trading and custody fees on behalf of a client, so when we rebalance, or you add or remove money, no added fees are incurred
Find the right product for you
Pick from our range of products to match your investment goals.
Stocks & Shares ISA
The perfect choice to early in your investment journey, with £20,000 tax free allowance each year and penalty-free access.
Learn more about ISAs
Private Pension (SIPP)
Planning further ahead? Our pension gives you a tax free retirement investment, with relief on your contributions too.
Learn about pensions
General Investment Account
If it's time to look for wealth diversification, unlimited and accessible, this is the perfect account for your needs.
Learn about GIAs
Investing with a positive impact
All our products are now available as Socially Responsible portfolios, so that you can put your money to work for good.
Forward-thinking
Support innovative businesses and let your money drive the changes that you'd like to see in the world.
Hard-working
Make an impact without sacrificing performance. We match you with a Socially Responsible portfolio that is diversified and aligned with your appetite for risk.
Data driven
Be confident that your portfolio is making an impact. Using data from MSCI, we constantly assess and monitor the funds in your portfolio to make sure they meet the strictest environmental, social, and governance (ESG) standards.
Find out more
See how we perform
Invest with confidence with one of our 7 available portfolios (both classic and ESG available), all matched to your investment goals and appetite for risk. Our team of experts actively manages your investments so you can be sure you've always got the perfect mix of hard-working assets, handpicked from around the world. 
| Your Wealthsimple risk level | Your Moneyfarm risk level |
| --- | --- |
| 1 - 3 | 3 |
| 4 | 4 |
| 5 - 6 | 5 |
| 7 | 6 |
| 8 - 10 | 7 |
Find your equivalent portfolio
| Your Wealthsimple risk level | Your Moneyfarm risk level |
| --- | --- |
| 1 - 3 | 3 |
| 4 | 4 |
| 5 - 6 | 5 |
| 7 | 6 |
| 8 - 9 | 7 |
What our investment strategy is all about
Evidence-based decisions
Every decision we make is based on data and research, driven by quantitative techniques and qualitative judgment overseen by our investment committee.
Anticipating the future
Our strategic asset allocation team look 10 years ahead at the expected returns and volatility of every asset type and how they might react to economic and political developments.
Long term meets short term
The investment committee's tactical asset allocation strategy focuses on balancing our long-term view with a shorter, one-year perspective. Proprietary quantitative models make the most of short-term market opportunities as they arise.
Active management for your portfolio
Portfolio managers monitor the markets every day to make sure your investments are working hard, reinvesting the dividends paid out by assets in your portfolio.
Schedule a call with one of our consultants
If you have any questions for the Moneyfarm team regarding the migration, you can also email us hello@moneyfarm.com or you can go the chat function on our website.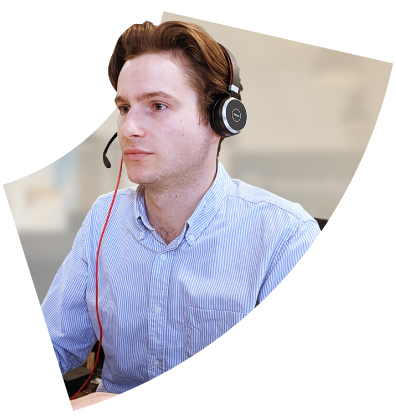 How we keep your money safe
We're regulated by the FCA
Moneyfarm is authorised by the Financial Conduct Authority (FCA) to manage and safeguard your money on your behalf.
We're covered by the FSCS
Your investments, up to £85,000, are covered by the Financial Services Compensation Scheme (FSCS).
We keep your money separate from our own
Saxo Capital Markets Limited is Moneyfarm's custodian which holds assets on behalf of clients so that their money is always protected.
We perform regular checks
We ask you to nominate a bank account when you sign up. We'll use the information you provide to check where that money has arrived from.
Frequently asked questions
Wealthsimple - Account transfer
Wealthsimple - My investments
Wealthsimple - Security and Fees
Wealthsimple - Misc.
Wealthsimple - Account transfer
Will I be able to use the Wealthsimple application/website to sign into Moneyfarm?
Do I need to create a new account and password? How will I log in to the application/website?
Do I need to provide any additional documentation (e.g. ID verification)? Do I need to sign any papers?
Do I need to do anything to transfer my account?
What does this mean for my account(s)? What will happen next?
When will the transfer take place?
How will my investments be transferred?
What is the transfer process and how long will it take?