You're our first asset
We like to get to know you. Only then can we design the perfect portfolio to help you achieve your goals. And with the right investment assets, personal advice and specialist tools that make it simple, we can get you there in no time.
Three ways we meet your investment goals
Diversification
We select a range of asset classes, geographies, and currency exposures to minimise risk and maximise growth.
Management costs
Anything you pay on your investment eats into your returns, so we work to keep costs low and quality high.
Looking ahead
We combine strategic allocation with tactical adjustments to stay on top of market fluctuations and plan for the future.
How we invest your money
Anticipating the future
We look 10 years ahead at the expected returns and volatility of every asset type and how they might react to economic and political developments – our Strategic Asset Allocation.
Long-term meets short-term
We balance our long-term view with a shorter, one-year perspective, using proprietary quantitative models to make the most of short-term market opportunities as they arise.
Spreading the risk and opportunity
We use optimisation algorithms to choose the best combinations of different asset types, regions and currencies, and stress test these to maximise expected returns for each risk level.
Picked with precision
The ETFs we invest in offer low costs, high liquidity and real diversification. We choose from the thousands available to get quality, reliable funds issued by top tier providers.
Active management
Our portfolio management style is 'active', monitoring the markets every day to make sure it's working hard and reinvesting the dividends paid out by assets in your portfolio.
We see the big picture
Managing your own investments can be time-consuming, and decisions made under stress can cost you in the long run.
Experienced portfolio managers
We combine years of investment experience with proprietary models to cut through the noise and make objective decisions for you.
Decisions based on research
Every decision we make is based on extensive quantitative analysis and qualitative research of market fundamentals and trends, and is vetted by our investment committee.
Actively managed portfolios
We monitor the markets daily and check, adjust and rebalance your portfolio, so it's the right fit for you and makes the most of opportunities.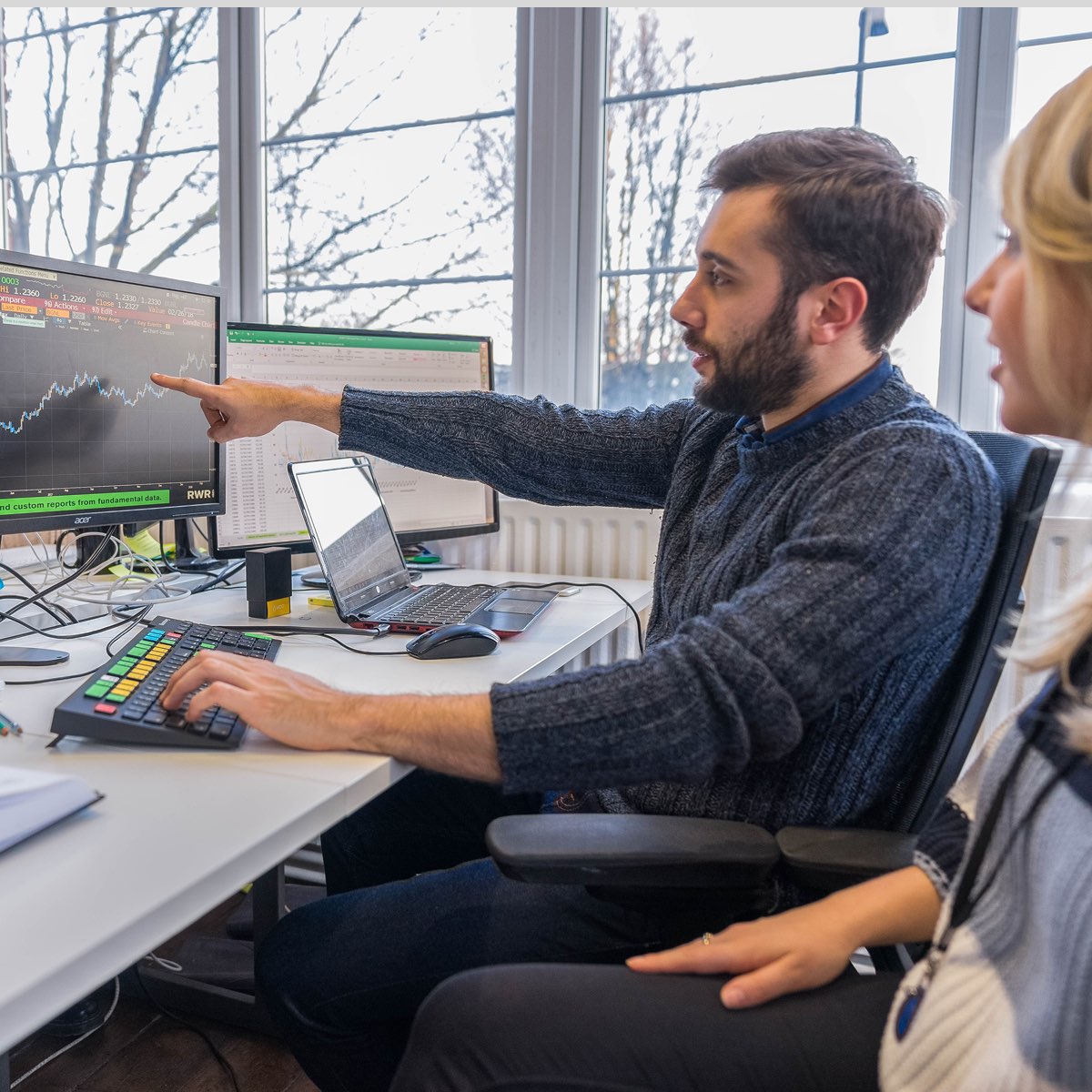 Discretionary management
Our experienced investment team manage your portfolio for you, regularly making strategic adjustments and rebalancing whenever necessary to optimise returns whilst protecting against losses.
We constantly monitor our portfolios, tracking the performance against the goals of our investor profiles to ensure they stay on track, so you don't have to.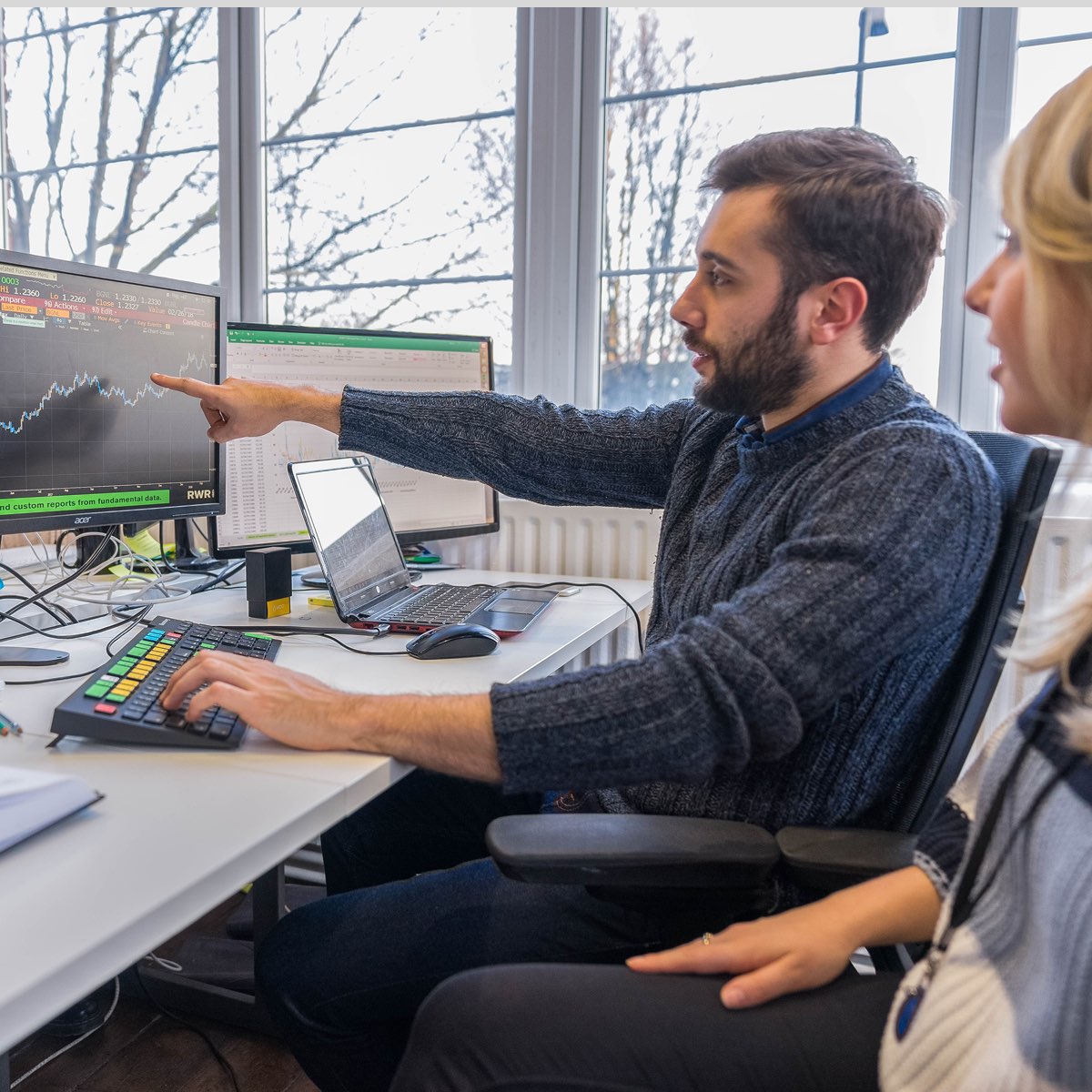 Our toolkit
We start with your profile and goals and build out an investment portfolio that will help you meet those objectives – whatever they are.
What makes a Moneyfarm portfolio different?
The level of risk and return: You will be represented by a mix of asset classes (equities, bonds, commodities, etc.) covering several geographical areas (UK, Europe, US, emerging markets, etc.), currencies (Pound, Dollar, etc.) and sectors (banking, healthcare, energy, etc.)
The number of tools: Depending on your risk level, your portfolio will generally contain between 7 to 15 funds.
Exchange Traded Funds (ETFs)
We use low-cost, high quality and natively diversified ETFs to build our portfolios. These are funds that track the performance of an index or a pool of investments and are listed on the stock exchange. ETFs are an integral part of how we plan to meet your investing goals over the long term.
Why does Moneyfarm use ETFs?
ETFs offer full transparency of the assets that make up a fund, so we know exactly what you're getting.
ETFs have low management fees and low minimum investment levels, making them an efficient way to invest.
ETFs trade daily, whenever the stock exchange is open, so we can make changes to your portfolio quickly and easily.
Learn more about our portfolios
Choose the perfect product for your new portfolio
To get the most from your portfolios, we recommend investing a minimum of £5,000 or alternatively £1,500 plus a monthly Direct Debit of £100 or more.
Stocks and Shares ISA
The tax-efficient way to invest up to £20,000 each year. Access your money if you need to or withdraw and reinvest in the same year without affecting your annual ISA allowance.
Private Pension
A smart plan for your retirement. Pay less tax, get a 25% boost* to your savings and receive your employer's contributions. And you're in control – access your cash if you need to.
General Investment Account
Perfect for when you've filled up your ISA. Make unlimited contributions, get quick access to your money and even create a separate account for each goal.
* You may be entitled to more or less than this amount, subject to your tax status.
Start investing with Moneyfarm
Cost-efficient investment advice at the touch of a button, full visibility of your investments, and an investment adviser at the end of the phone.
Start today